Grand Opening - Wildlife Center of Texas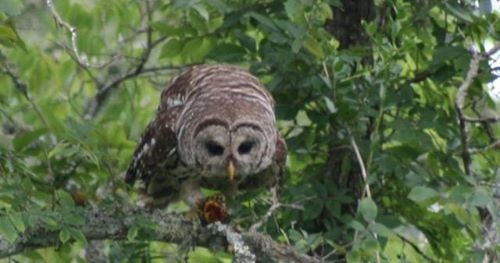 Join us for our Grand Opening Event on January 20th. We will have prizes, and special gifts. The Main Event will be a presentation of Birds of Prey including Hawks and Owls by Margaret Pickell of Wildlife Center of Texas at 11:00AM.
Wildlife Center of Texas is a state-of-the-art wildlife emergency and rehabilitation facility that cares for orphaned and injured wildlife. It serves Harris and the counties surrounding the Houston area.
Come meet Margaret and her fierce feathered friends!!
When you come for the presentation, please consider helping Wildlife Center of Texas by donating. In addition to cash donations, please consider bringing some of the following items:
The Wildlife Center of Texas, Inc. is a 501-(c) (3) non-profit organization that serves the Houston/Galveston and surrounding areas without city, state or federal funding. To continue their work, they need support! Below is a list of items area wildlife rehabilitators use in the care of injured and orphaned Texas native wildlife.
Specialty seeds (sunflower, chick starter, special mixes)
Pecans/walnuts (Feb-Apr & Aug-Oct)
Science Diet AD canned food
Heat lamps and bulbs
Pedialyte
Paper towels
New heating pads (no auto shut off)
Bleach
33 gallon outdoor trash bags
Latex gloves (medium & large)
Batteries (all sizes)
Gas cards
Grocery Cards (HEB, Kroger, Wal-mart)
Pet Supply Cards (Petco, Petsmart)
Sponsor an intern
Sponsor an Educational program for a school
Newspapers:
We welcome your donated newspapers. If possible, please sort out the shiny or slick pages because they don't absorb well and some inks can be harmful. This step will save our volunteers precious time.
Please store your newspapers FLAT, it is very hard to get a newspaper that has been rolled for any length of time to lay flat in the kennel. Folded in half and stored in a box or paper bag works great.